What is K-Line Quick Trading?
K-Line Quick Trading is a function available in USDT Perpetual Pro Contract. You can place limit orders and conditional orders right on the chart (merge mode only).
Catalog
■Chart Settings
■Place Orders on Chart
■Change Orders
■Manage Positions
■Hide Orders/Positions
Chart Settings
To use the K-Line Quick Trading function, first, you need to turn it on in the chart settings.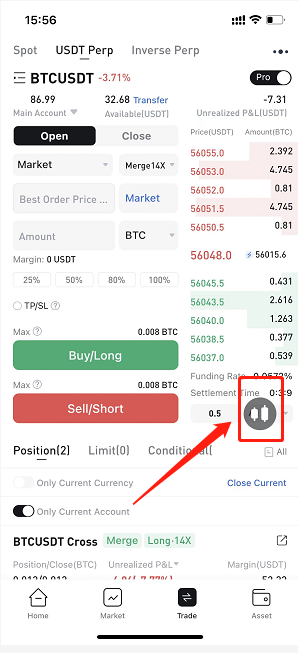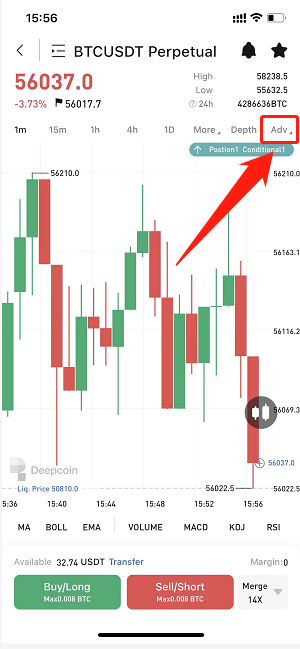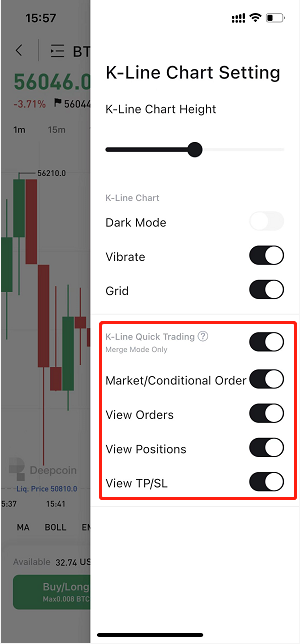 Place Orders on Chart
After turning on the function, you can place an order by tapping any price on chart.
Market Order
Tap last price on the chart and enter amount/cont. The order will be immediately filled by the market price.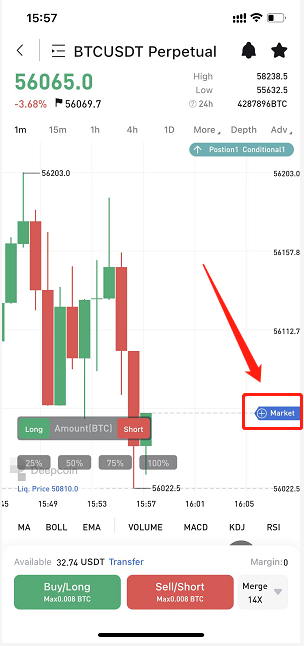 Conditional Order
Select any price on the chart, then enter the amount and tap confirm. The price you entered is the trigger price. When the price reaches the trigger price, the system will place an order with the market price.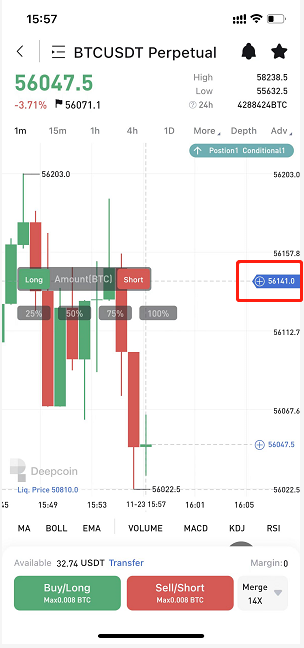 *Limit Order is not supported in K-Line Quick Trading.
Change Orders
For the orders displayed on the chart, you can tap any one of them to change the price/amount.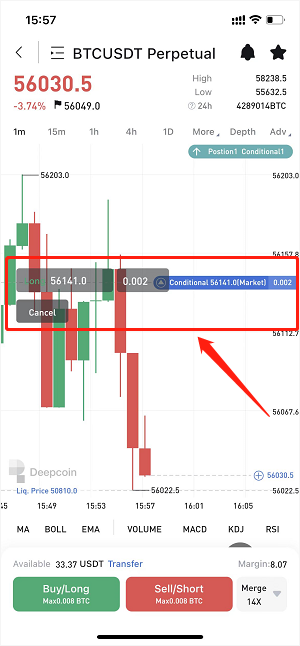 Manage Positions
The positions will be displayed on the chart too. Tap the position you want to manage, then you can set TP/SL and Trailing Stop, or close the position.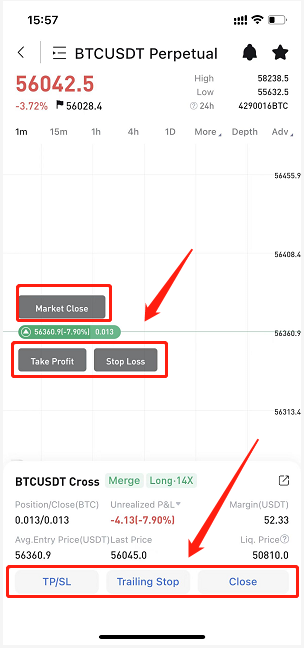 Hide Orders/Positions
Turn off View Orders / View Positions / View TP/SL in chart settings and the orders/positions will no longer be displayed in the chart. You can also turn it on anytime you want.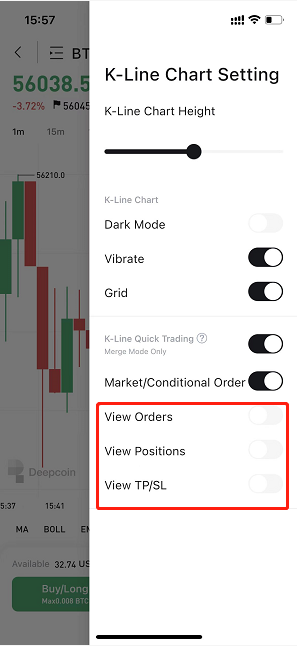 Deepcoin Team