Deepcoin contract trading platform provides online calculator to help you calculate the profit, Close Price and Liquidation Price of an order.

The guidance is as follows:

Click [Calculator] in the upper right corner of the order area.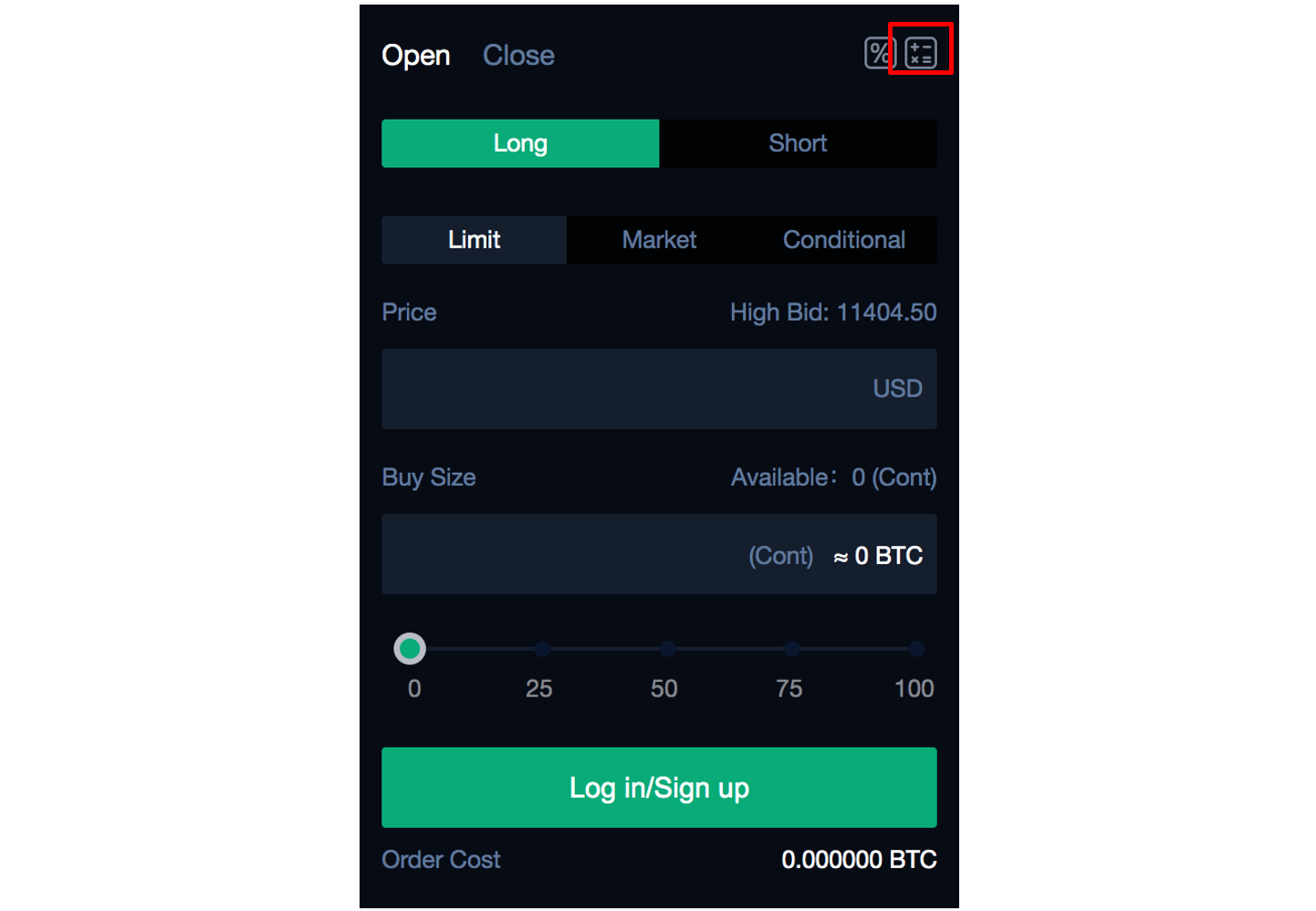 You can choose to calculate [Leverage], [Close Price] and [Liquidation Price].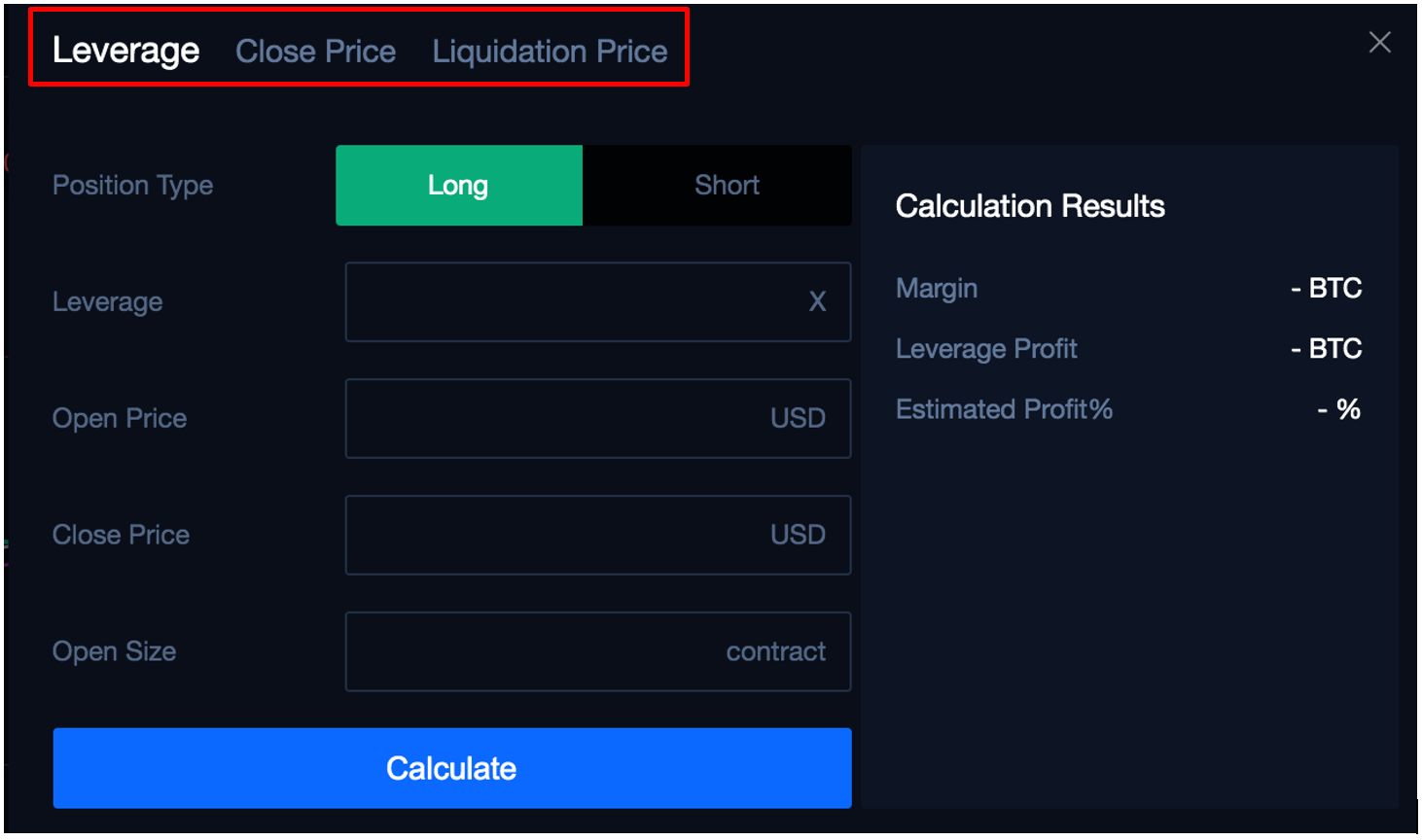 Take [Leverage] as an example: select [Buy Long] or [Sell Short], leverage, open price, close price and open quantity, and then click [Calculate] to calculate your margin and estimated profit(rate).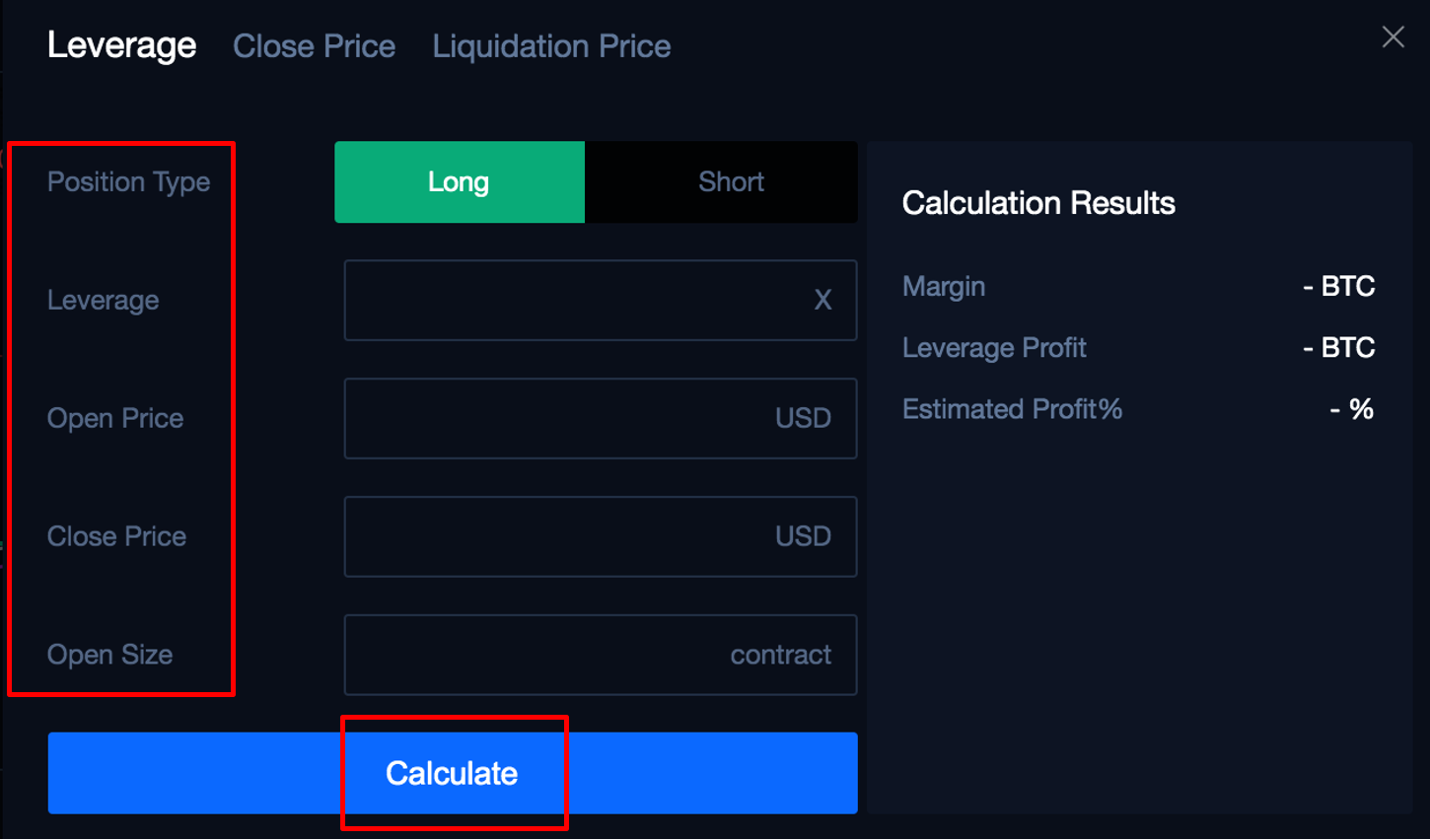 For example: if you choose to Buy Long with leverage of 50, the open price of 10000, the close price of 11000, and the open quantity of 1 BTC, then the margin you need is 0.002 BTC, the profit is 0.00909 BTC, and the profit rate is 454.54%.