Futures trading requires more trading experience and knowledge than spot trading. Deepcoin provides the Futures Demo Trading function on the APP. With the help of the simulated trading function, novice users can practice and accumulate experience in Demo Trading to officially start the journey of Futures Contracts trading.
1. Open the APP, and find Demo Trading under [More] under the Banner on the homepage,Or open the APP homepage, Click [Contracts] - Click '...' in the upper right corner - Drop down and select [Demo Trading]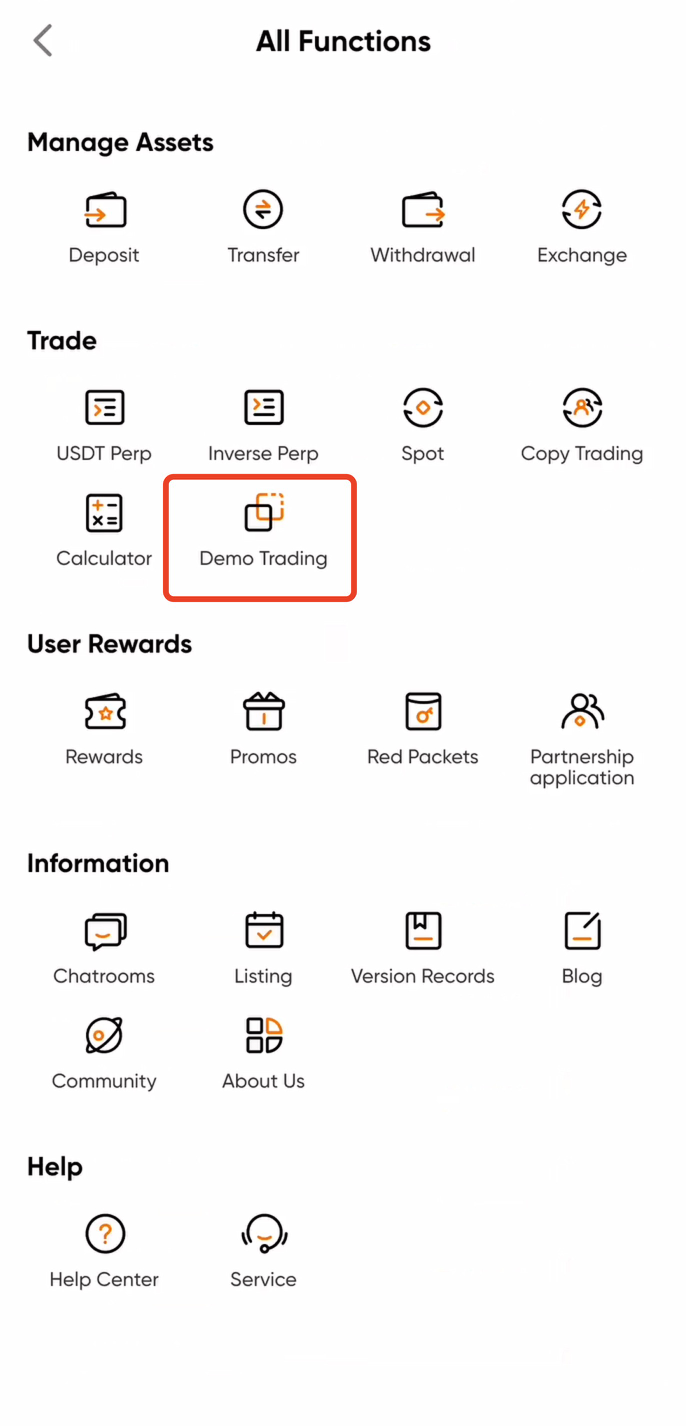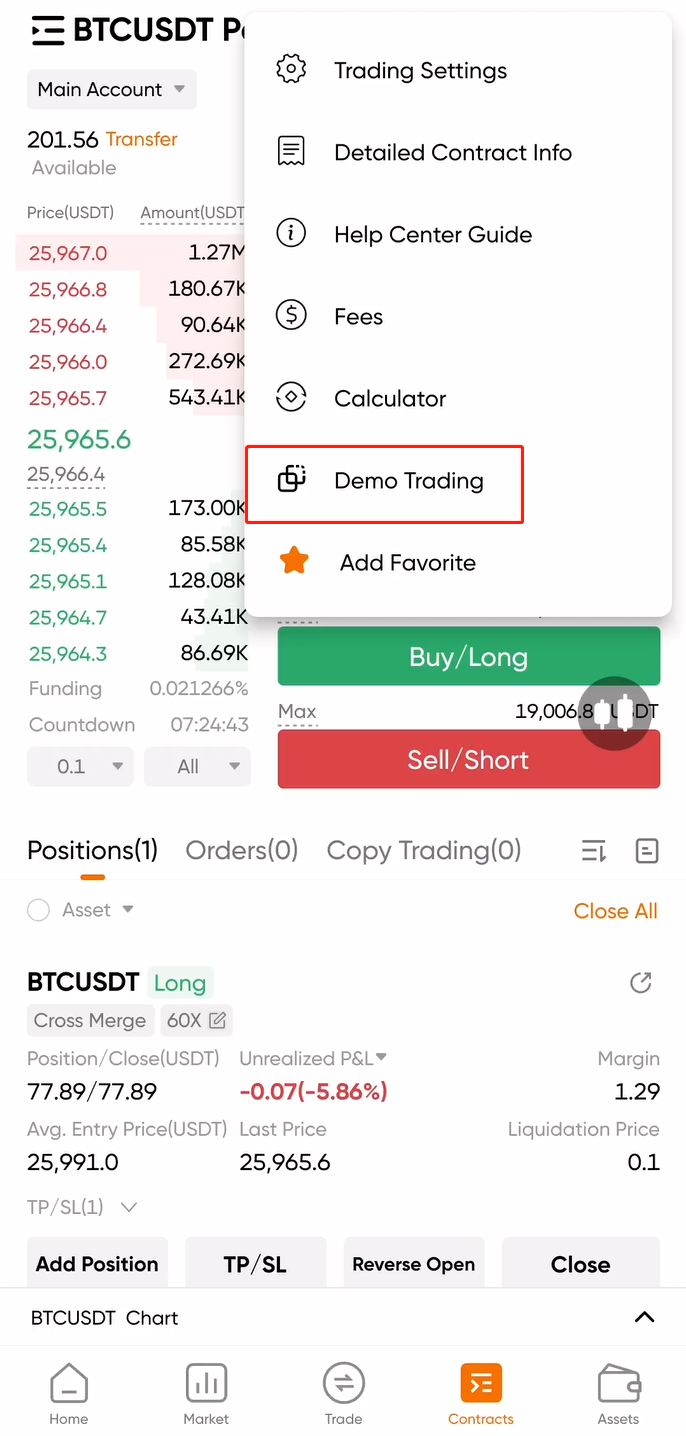 2. Enter the 'dBTCUSDT perpetual' contract (Demo), currently only supports BTCUSDT transactions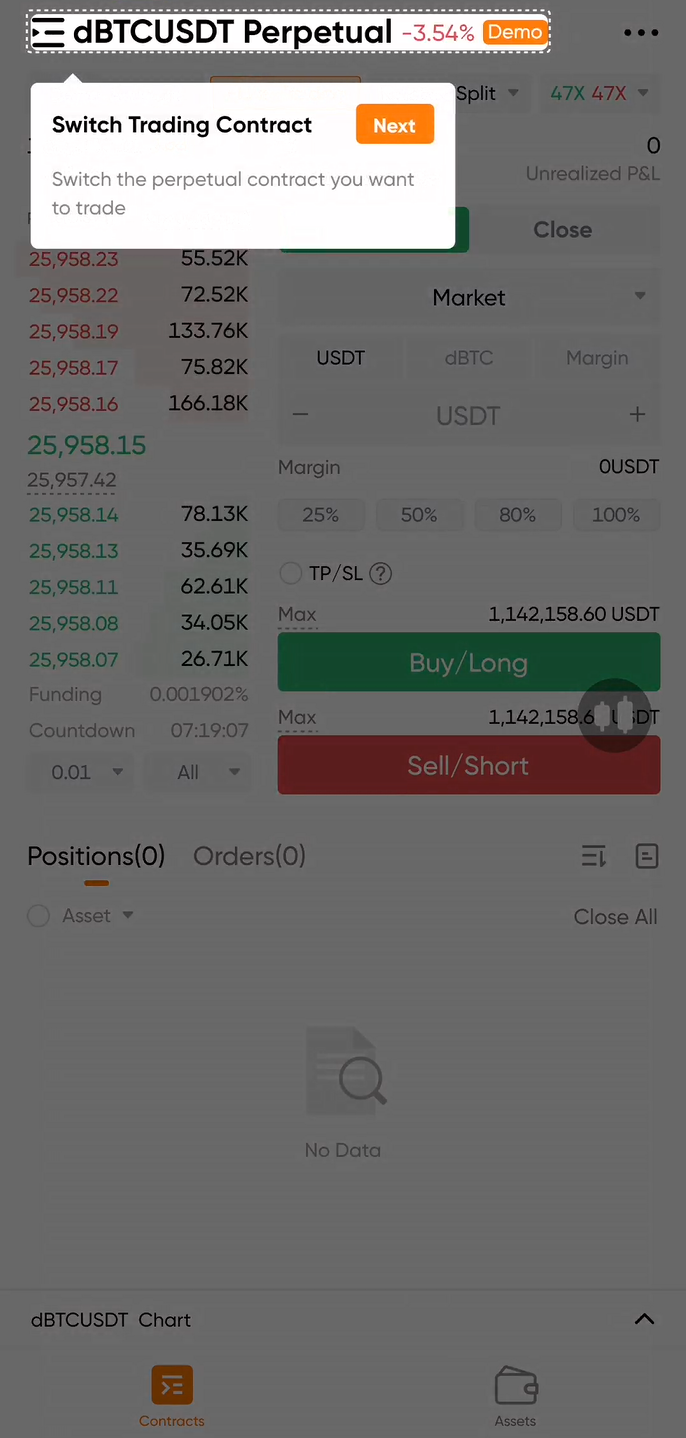 3. When using the Demo Trading function for the first time, the system will automatically allocate 100,000 USDT Trading Funds(Only Used by Demo Trading). When the equity of the subsequent simulated account is less than 1000, users can click "Add" to apply for Trading funds. Trading funds can only be applied and received once within 24 hours.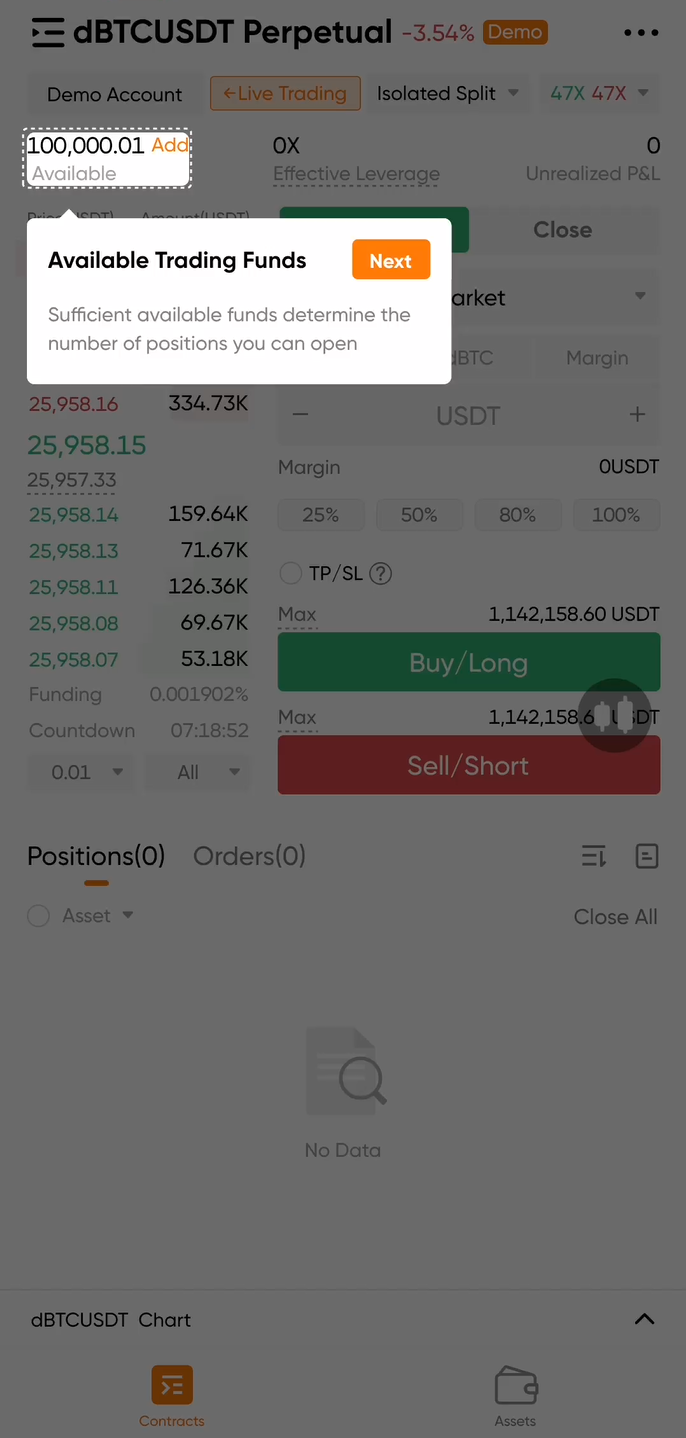 4. Enter the transaction settings, users can adjust the [Position Mode] or [Adjust Multiple].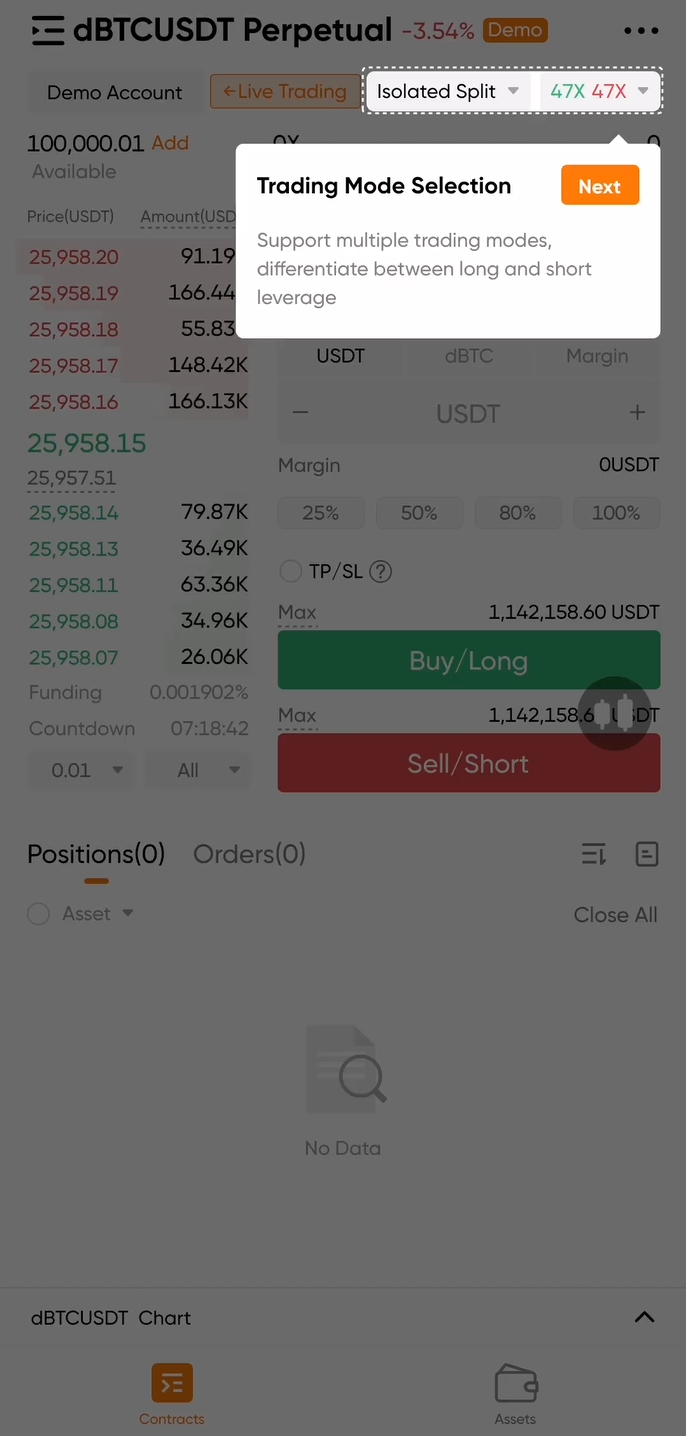 5. Users can choose [Buy / Long] or [Sell /Short], set the order type, unit, price, quantity, etc., click "Buy/Sell" to quickly place an order.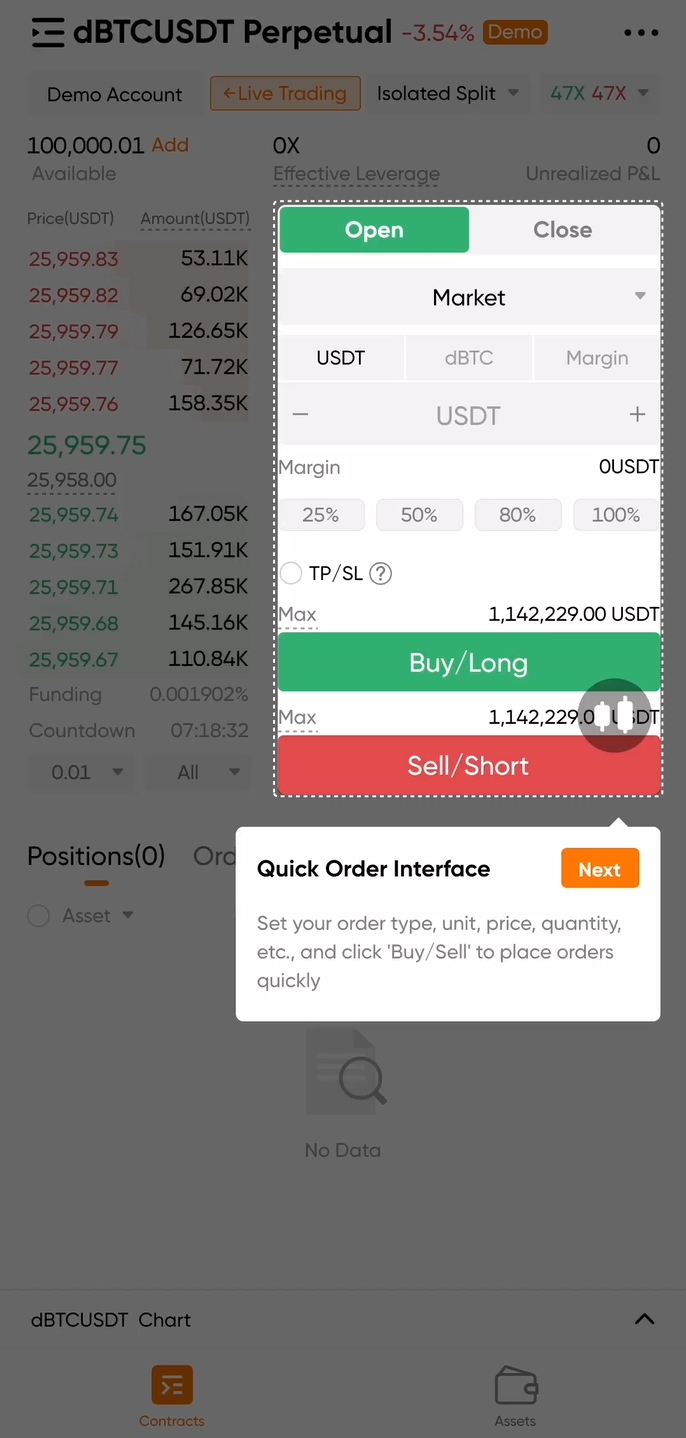 6. After placing an order successfully, users can view the position, current order, historical order records, etc. in the [Position] list.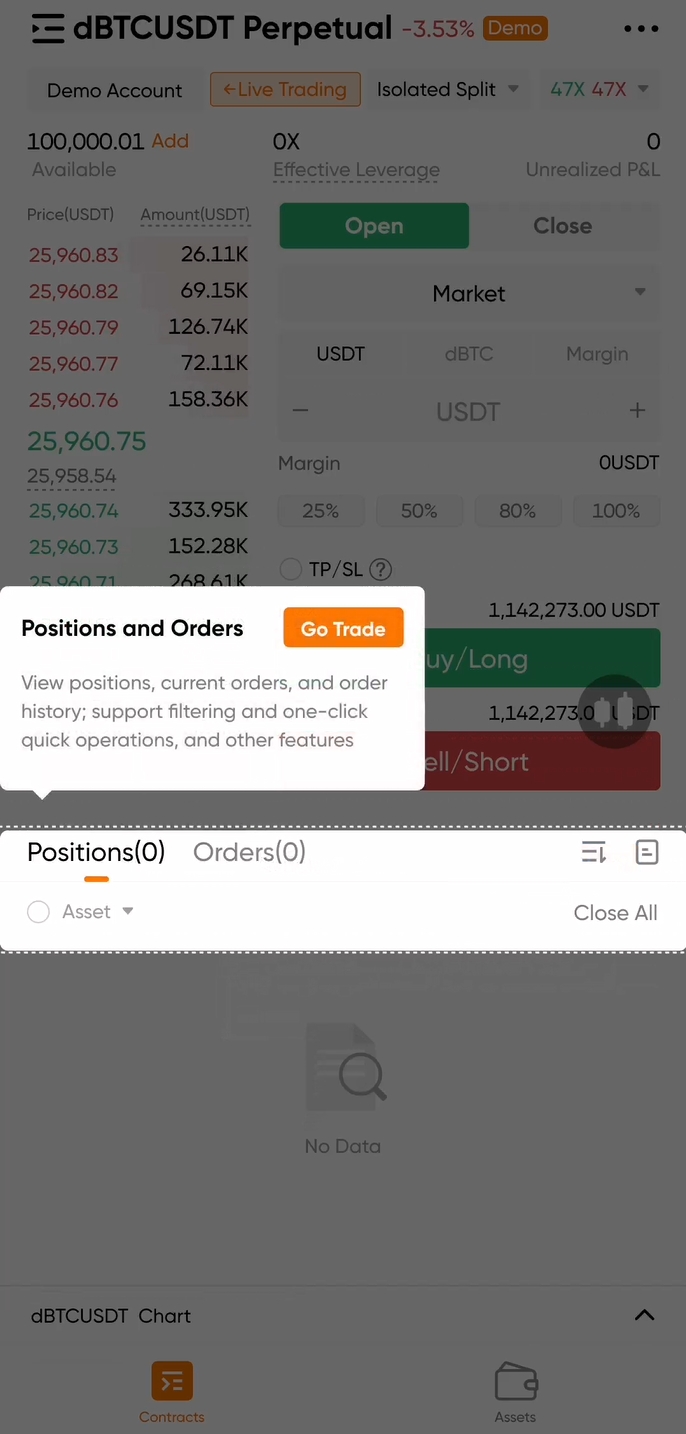 7. Click [Return] to return to the real Trading interface.
Notice:
1. When there is a position or entrusted pending order on either side of the Live or Demo trading, it is not allowed to switch the order mode.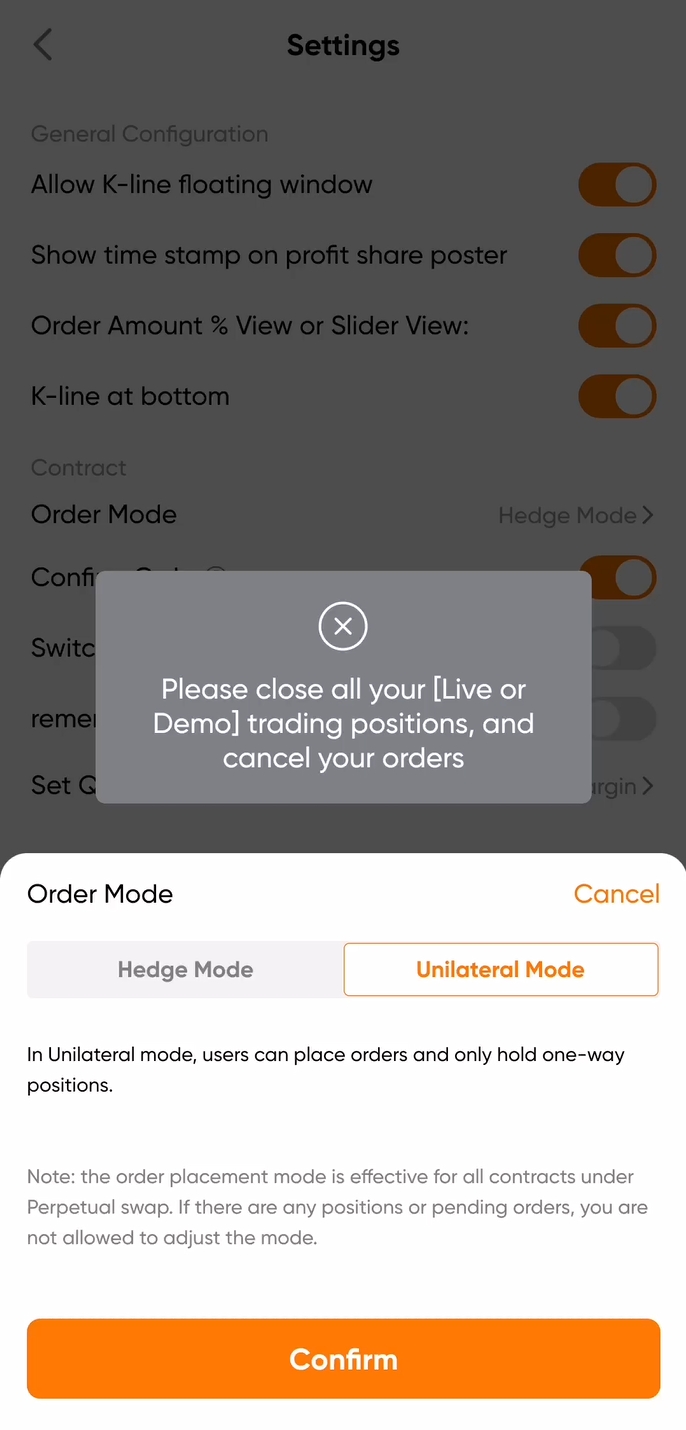 2. When the user has opened the copy order, it is not allowed to switch the order mode to the buying and selling mode.
3. It does not support the tracking exit function temporarily.