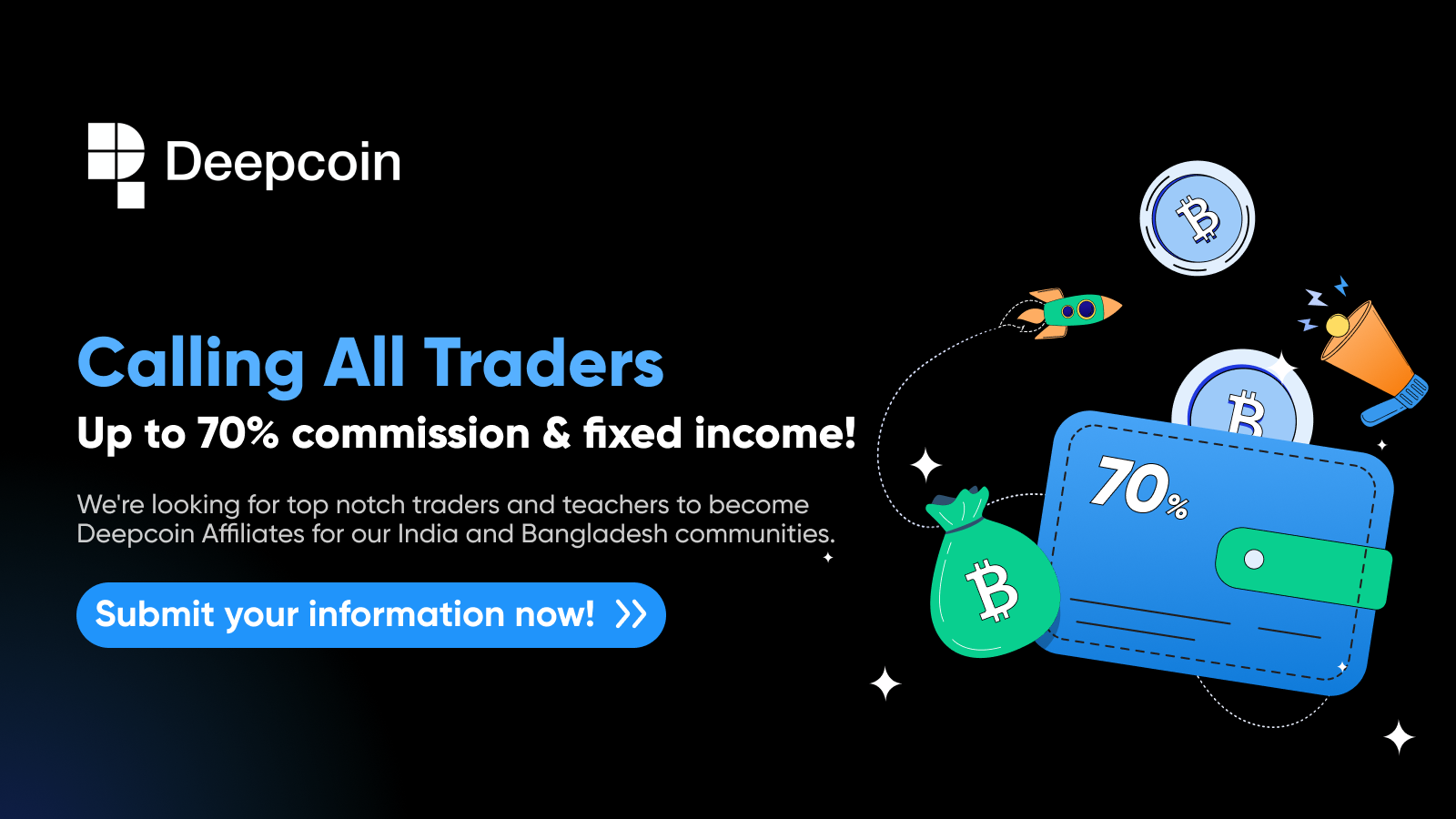 Work for Deepcoin! Make thousands in commissions!
Deepcoin is looking for talented individuals in the crypto industry to be active affiliates in the India and Bangladesh regions. We offer competitive packages and will even assist you with personal campaigns and educational resources to help your community expand to new levels. We want to make you successful, so we will provide the following:
Personal Account Manager
Comprehensive backend system with custom links and advanced tracking
Instant payout and monthly stipends
Have an active community and looking to expand it?! Let's work together now!
Click here to submit your information, and someone from the Deepcoin team will be in touch with you shortly. Pay attention to your inboxes in the next few days!
*Please note, commission percentages and fixed incomes will be based on industry experience and follower communities. Depending on the agreed upon terms, affiliates will be subject to monthly reviews and KPIs in order to receive certain benefits. All rights and rules reserved to Deepcoin.